Two major bombings took place in residential compounds in Riyadh, Saudi Arabia in 2003. On 12 May 2003, 39 people were killed, and over 160 wounded when bombs went off at three compounds in Riyadh—Dorrat Al Terrorisme : Questions PDF, Al Hamra Oasis Village, and the Vinnell Corporation Compound.
Venus de divers pays européens, d'Israël et du Moyen-Orient, du Maghreb, des Etats-Unis,, les auteurs de ce volume se sont réunis très exactement à la veille de l'intervention américaine en Irak. Ils se sont interrogés sur l'identité et la provenance des terroristes au service de la galaxie AlQaida ; sur leurs motivations et leur impact sur  » les populations musulmanes… Sont-ils influencés par la situation des Palestiniens ou y sont-ils indifférents ? Quel rôle joue la mondialisation – dans leur comportement ? S'inscrivent-ils dans -â une  » guerre des civilisations  » qui trouverait son origine à l'époque des croisades ? Enfin, quelles sont les causes de cette violence, et-, peut-on l'empêcher ?
The bombings have been attributed to Islamic extremists as part of a campaign against Westerners and Westernization in Saudi Arabia. They are thought to have been sparked by the stationing of US troops in Saudi Arabia during the 1991 Gulf War with Iraq. A smaller campaign of insurgency in Saudi Arabia had begun in November 2000 when car bombings were carried out targeting and killing individual expatriates in Riyadh and other cities. Around 11:15 pm, multiple gunmen infiltrated the Al Hamra Oasis Village, a site inhabited mainly by Westerners. They killed the guards at the gate and proceeded to open fire at residents, killing both Westerners and Saudis and the assailants then detonated a car bomb.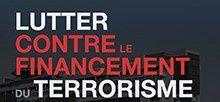 The final target was the Vinnell compound. The terrorists shot the Saudi soldiers guarding the area and then detonated a truck bomb in front of a residential high-rise. Gunmen also fired at residents inside the complex. According to American intelligence sources, the bombers operation « depended on a significant level of `insider` knowledge of the compounds.